Back to all posts
Posted on
June Calendar of Events at RES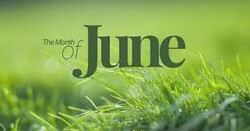 RES monthly blogs will take the place of a monthly newsletter in order that information is kept current and up to date.
We may also send home a "Power Announcement" to highlight important and/or special events at the school.  Should you "unsubscribe" to these notifications you will not receive any further non emergent "Power Announcements",  until the alert preferences settings have been "enabled" or "subscribed" to again by the Parent.
Parent Portal - Changing Your Alert Preferences
Reminder for those students that arrive late at school after the start of the school day - 8:30 AM - are to enter through the main entrance. There is a "doorbell" in place for students to ring or they may knock on the front door to alert office personnel.
The following is a list of the student school wide confirmed June 2021 events at RES.  This list may change as events are added or changed and/or deleted and so we encourage you to check back to this post often. As well, all events and changes will be posted on our school calendar, and RES Facebook and Twitter pages. Individual classroom teachers may have other activities planned that are not posted. Please note that as dates expire each week the information will be placed at the bottom of the list so that the current applicable dates and information are available to you.
Planning for Next Year ~ Are You Moving?
We are programming for next year and require an accurate count of students who will be attending RES for the 2021-2022 school year. If you are aware that your children will not be attending RES for the next year; we would appreciate you letting the school office know immediately to assist us with staffing and programming.  It is easier to add staff then release a staff member due to low enrolment. Contact the office directly - 403-843-3751 - or send a note via your child's agenda.    Thank you.
UPCOMING EVENTS:
June 18, 2021 - Virtual Presentation with Dr. Hayley Wickenheiser for participating classes) Hayley Wickenheiser OC OLY is a Canadian former ice hockey player, physician and executive for the Toronto Maple Leafs. She was the first woman to play full-time professional hockey in a position other than goalie.
June 21, 2021 - National Indigenous Peoples Day - this year is the national 25th anniversary of celebrating the heritage, diverse cultures and outstanding achievements of First Nations, Inuit and Métis peoples! Be sure to check out National Indigenous Peoples Day virtual activities happening in your region through Celebrate Canada!
June 23, 2021 - Kindergarten Mon/Wed Class - Last Student Day (Report Card distribution at the end of the day)
June 25, 2021 - Kindergarten Tues/Thurs Class - Last Student Day  (Report Card distribution at the end of the day)
June 29, 2021 - Last Student Day for 2020/2021 school term or Grades 1 - 6 (Report Card distribution at the end of the day)
If your child will not be at school on the last student day to pick up his/her report card please provide your child's teacher with a large brown (7.5 X 10.5) self-addressed, stamped envelope (postage must be on the envelope in order to be mailed) or arrange for someone to pick up your child's report card and belongings (please send your child's homeroom teacher a note indicating who will be picking up your child's belongings). Report cards that are not picked up or mailed out with a stamped envelope from parents will remain at the school until the office opens on August 27th.
June 29, 2021 - Outdoor Rink Fundraiser - Join us on Tuesday, June 29 from 3-6 at Hawktail Brewery for floats to celebrate the last day of school! All funds raised will go towards the Outdoor Rink Project at Rimbey Elementary School. Thank you to Hawktail Brewery, The Cone Zone and Troubled Monk for their generosity.
For more information, check out Hawktail Brewery on Facebook.
Floats will be $5.00 each.
June 30, 2021 - "Back to School 2021-2022" blog posted with information for upcoming school term.
June 30, 2021 - No School for Students - Staff Collaboration Day
June 30, 2021 - After 39 years at RES Mrs. Petersen officially retires. "Thanks so much to everyone for the awesome career. I will miss you all!"
July 1 - August 26, 2021 - School Office Closed for Summer Holidays
Please note that during the summer holidays office closure any phone calls and/or emails will be responded to once the office reopens on August 27th.
August 27, 30, 31, 2021 - School Office Open during regular school hours. Any messages received during the summer break will be returned at that time.
PAST EVENTS:
No School Council meeting in June - next meeting and AGM will be September 14th @ 5:00 PM. Please watch the calendar to see if meeting will be in-person or virtual.
June 1, 2021 - Grade 6 "Virtual Meet and Greet" with RJSH Staff for New Grade 7's for the 2021/2022 School Year (information letter was sent home to grade six parents via Power Announcements on May 26th - link to letter)
June 3, 2021 - School Spirit Days @ RES - Beach Day - flip flops, beach towel, sunglasses, beach attire - shorts and t-shirts (no bathing suits please)
June 4, 2021 - Grade 6 - Air & Aerodynamics and Flights Unit - Rockets - Payment due - All payments must be made online through Parent Portal.
June 4, 2021 - No School for Students - Staff Collaboration Day
June 10, 2021 - Please return all borrowed library books to the school library by June 10th so that inventory and any repairs can be completed and books are ready for September! 
ADDITIONAL PARENT INFORMATION:
Alberta Education has asked that we share the information below regarding immunizations.
Letter on vaccinations from CMOH Dr. Hinshaw (Link)
Chromebook Parent Purchase Program (click here for more information)
WCPS Covid-19 Information link
If you are sick you need to stay home from school. That is also true if you are awaiting test results for COVID-19. Please know that health and safety measures and protocols regarding COVID-19 are in place in schools to prevent spread and keep students and staff safe and healthy. Help us work together to prevent the spread of COVID-19!
Facemasks in Schools - Tips and Reminders for Families
Rimbey Elementary School student fees were applied to your Parent Portal Account for your child and are now due. These fees include, but are not limited to, the cost of the magnet (1 per family) and student agenda for our grades 1 - 6 students distributed on the first day of classes. Ongoing throughout the school year a technology user fee and partial cost of cultural events (in person and virtual) for all students, all grades, as well as additional programming materials. Parents/guardians are able to view, as well as pay all outstanding school fees through the online payment portal - RYCOR - which is accessible through your Parent Portal Account.
New Student Registrations for the 2021-2022 School Term Link
WCPS Transportation Department:
Wolf Creek is now accepting busing registrations for the 2021/22 school year. If you have moved you must notify the school of the address change PRIOR to registering for busing. All students who WERE NOT attending in-school classes or who were not riding the bus during the 2020-2021 school year were removed from the transportation system and therefore must register to ride in September 2021. As well, all "cross-boundary" applications must be approved each year.
Make sure you register online through SchoolEngage.
Community News:
Big Brothers Big Sisters & Boys and Girls Clubs of Wolf Creek have planned to run a 50/50 monthly raffle, with March 31st having been the first draw. Tickets are $5.00 each, and there is a guaranteed minimum prize of $500.00. The proceeds of the raffle will go to Boys and Girls Club of Rimbey, and we will of course split the pot with the lucky winner! 

Here is the link to buy tickets online: Big Brothers Big Sisters Monthly Raffle link
We also have paper tickets available for purchase if anyone would like to pay cash! 
Alyssa Belsey, Program Director
Big Brothers Big Sisters
Boys and Girls Clubs of Wolf Creek - Rimbey