Back to all posts
Posted on
School Fees are now past due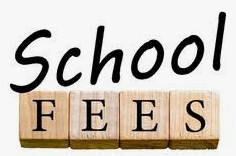 Our school year is well under way and everyone is into a regular routine.  Please take the time to pay your child's school fees if you haven't already done so. Fees were applied on September 3rd.
You can pay your child's supplemental fees by following this link to your parent portal online payment.
Kindergarten School Fees $12.00
Supplemental resources, Virtual cultural events and guest speakers, additional classroom supplies. 
Grades 1-6 School Fees $50.00
Supplemental resources, Agenda for all students, School calendar magnet (one per family), Virtual cultural events and guest speakers, and a technology fee ($15.00), additional classroom supplies.
All fees including extra curricular (hot lunches, etc.) are required to be paid online through Parent Portal/RYCOR. Required fees must be paid prior to optional or extra-curricular events being available.  All outstanding fees from previous years remain on student account until paid in full. This includes students that move on/transfer to another Wolf Creek Public School.
Payments will be accepted online by way of the following credit cards - Visa, MasterCard, American Express and Discover. Visa Debit can be used and is treated as a credit card through CIBC, RBC, TD or ScotiaBank. MasterCard Debit can be used at the same banks as Visa Debit as well as BMO, ATB, Mountain View and Servus Credit Unions. Interac Online payments can be made through the following Canadian Banks - ScotiaBank, RBC or TD Banks.