School News
PS Parent Portal Issues
Posted on

November 22nd, 2018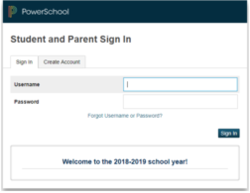 As always if you are having issues/problems with your Parent Portal account please contact the school office directly for assistance - 403-843-3751, OR stop by the office. The link to reset password, unlock an account, etc., may not respond to your request. Mrs. Petersen would be able to do this for you. Please do not wait until the morning of a deadline as it may take 24 hours to resolve the issue.
When trying to log in to the Parent Portal/RYCOR payment portal please note that:
DO NOT USE
1. The PowerSchool App - it is not designed for fees access.
2. The Google App as a browser to your school's or the Wolf Creek website - it does not contain the full features of Google Chrome that are required.
3. SAFARI browser
DO USE
1. One of the following browsers (via mobile device) or PC/Mac.
     - Chrome
     - Internet Explorer
The following URL to link directly to PowerSchool Parent Portal
      ps.wolfcreek.ab.ca (recommended that you save this link on your browser tab for easy references in the future if using a mobile device)
Below are links to handy hints/detailed instructions.
Parent Portal Single SignOn Instructions
RYCOR Online Payment Parent Guide
RYCOR Printing Payment Receipts