Back to all posts
Posted on
Parent Portal/RYCOR Information/Mobile Devices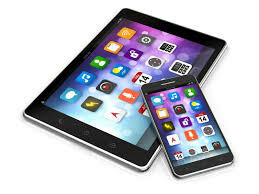 Wolf Creek Public School introduced the online payment system that was accessible for all WCPS parents July 3, 2017. To comply with new Alberta Education reporting requirements and in a effort to centralize and improve access, parents will be able to pay their children's fees (any student registered in any WC school) through the NEW simplified and secure online website that is accessed through the PowerSchool Parent Portal. The RYCOR fee payment system was integrated with the existing Power School Parent Portal and was  accessible effective July 3, 2017. Access ID and Passwords were mailed out via Canada Post or  picked up at the school office.  These are not shared via, phone, text, email.
You will find below links that will take you directly to any directions/information that you may require.  As always, should you have trouble and require assistance please contact the School Office. Should you require a duplicate copy of your child's Access ID and Password please come to the school office.
Please note that all supplemental fees are required to be paid prior to "optional items" (hot lunch) or "extra-curricular activities' (mini hoops) being available for purchase.
Parent Portal Single SignOn Instructions
RYCOR Online Payment Parent Guide
RYCOR Printing Payment Receipts
Handy Hints for Logging into RYCOR Fees via Parent Portal - Do Not Use the PowerSchoolApp
The PowerSchool App - it is not designed for fees access. The Google App does not contain the full features of Google Chrome that are required to run that portion of the program.
The following browsers (via mobile device) or PC/Mac - Safari, Chrome, Internet Explorer
The following url to link directly to Power School Parent Portal
(Recommended that you save this link on your browser tab for easy reference in the future if using a mobile device)